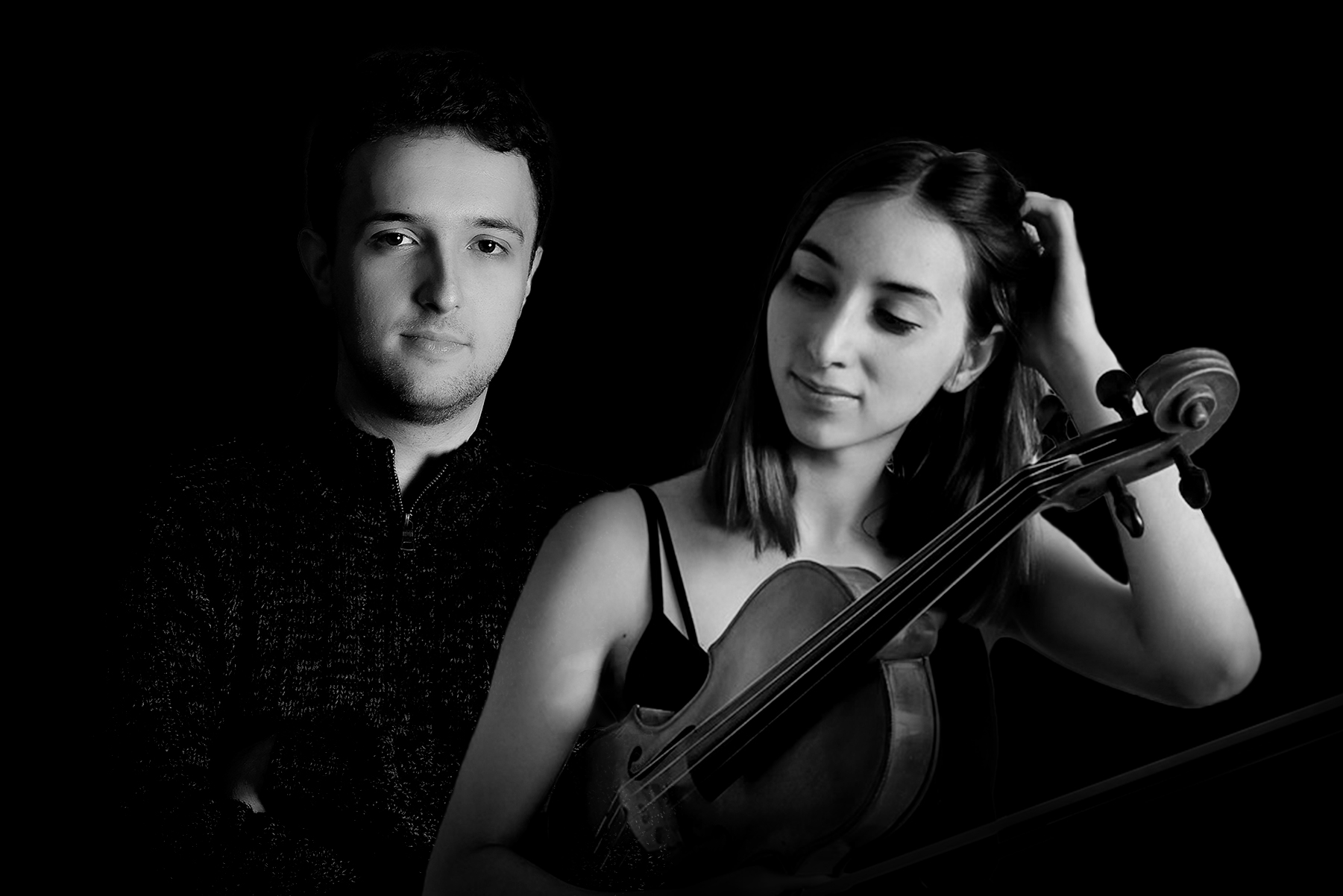 Nino Rota
Duo Fabulae | Nino Rota Sonatas for Viola & Piano

This concert can be watched live online or in person (with reception)!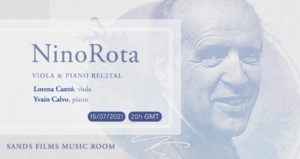 Duo Fabulae returns to the Sands Films Studio with an all-Nino Rota programme for viola and piano. Nino Rota was a composer remembered mainly by the soundtracks of The Godfather, La Strada and 148 other film scores. Yet, much of this music represents only partly who he was. Growing up in a very musical family in 1911, he was a boy that dreamed big and found a passion in composition very early on, composing his first opera at the age of 13. Many musical ideas that would later be portrayed in his films were first developed in the many operas, ballets and chamber music works that he composed throughout his career, which means that this concert is in a way, like stepping into his workshop and discovering the real person behind the music.
What makes this event special is not only the wonderful music, but also the fact that Nino Rota had a very personal connection to the Sands Films Studios, a place which he visited whenever he was in London. Having composed the music for Richard Goodwin's (director of Sands Films at the time) Romeo and Juliet among others. It is with great joy that Lorena Cantó (viola) and Yvain Calvo (piano) reunite on the 15th of July Rota's music with the piano he played on and commemorate this way the strong bond that tied him to this place.
Sonata No.1 in G Major for viola and piano (1934-1935)
Allegro Moderato
Adagio
Allegro
Intermezzo for viola and piano (1945)
Sonata No.2 in C Major for viola and piano (1945)
Allegro Scorrevole
Andante Sostenuto
Allegro Scorrevole
SUPPORT US!
An artists has no easy life and the philosophy of the Sands Films Studios is to offer unconditional access to art, therefore it is possible to watch the concert live for free online through diverse platforms. However, due to the high costs for copyright related to this event, we greatly encourage our audience to offer donations.
All those who generously offer donations above 20 GBP, we would love to meet you! After a few days, we will get in touch and send you a private link to an online reunion where we will share a bit about us, give you the chance to ask questions and reveal some back-of-the-scene insights…
The concert will approximately be 60min of duration. For those who pay to come in person, we really hope you can stay for the reception after the concert.
If you have any trouble booking or any related questions don't hesitate in dropping an email!