Born into a family of musicians in Spain, 1997, Lorena is now a classical violist based in London. Through her years of musical study, both at the prestigious Yehudi Menuhin School (UK) and at the Guildhall School of Music & Drama, she has had the opportunity to play in venues such as the Berlin Konzerthaus and the Wigmore hall, as well as appear in BBC 3 "in tune", Classic Fm and Radio Clásica (Spain). Since 2017, Lorena is a member of the Jubilee String Quartet with whom she has recorded a Haydn CD for the Rubicon Classics label and won the 1st prize at the 2019 Gianni Bergamo Classic Music Award in Lugano (Switzerland). Besides the quartet, she is also a member of Duo Mirage and duo Fabulae.
Although I also love playing solo works and have had compositions dedicated to me by composers I hold very dear such as Emilio Mateu and Luis Angel Martínez, I have always enjoyed playing chamber music. Today I am proud of being a member of three groups that have very different and unique identities. If you would be interested in booking any of my ensembles, you can learn more about each of them in this section.
Pick the one that resonates most with you and contact me directly!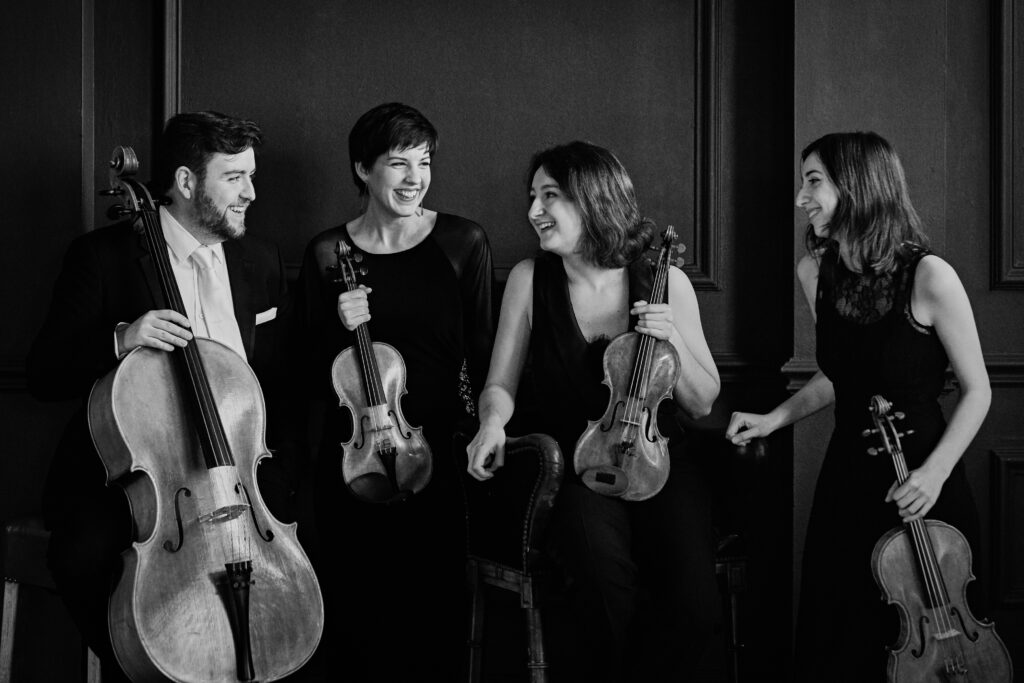 The Jubilee String Quartet
Tereza Privratska, violin I
Julia Loucks, violin II
Lorena Cantó Woltèche, viola
Toby White, cello
Originally formed in 2006, the Jubilee Quartet now exists as a collection of four musicians from across the globe. Although the group is based in London, each member brings his or her unique sense of cultural identity, and the group thrives on musical inspiration from the Czech Republic, Canada, Spain, and England. 
We love working on the core pieces of the string quartet repertoire as well as new works. We strongly identify ourselves with the music of Joseph Haydn, who we admire and respect deeply.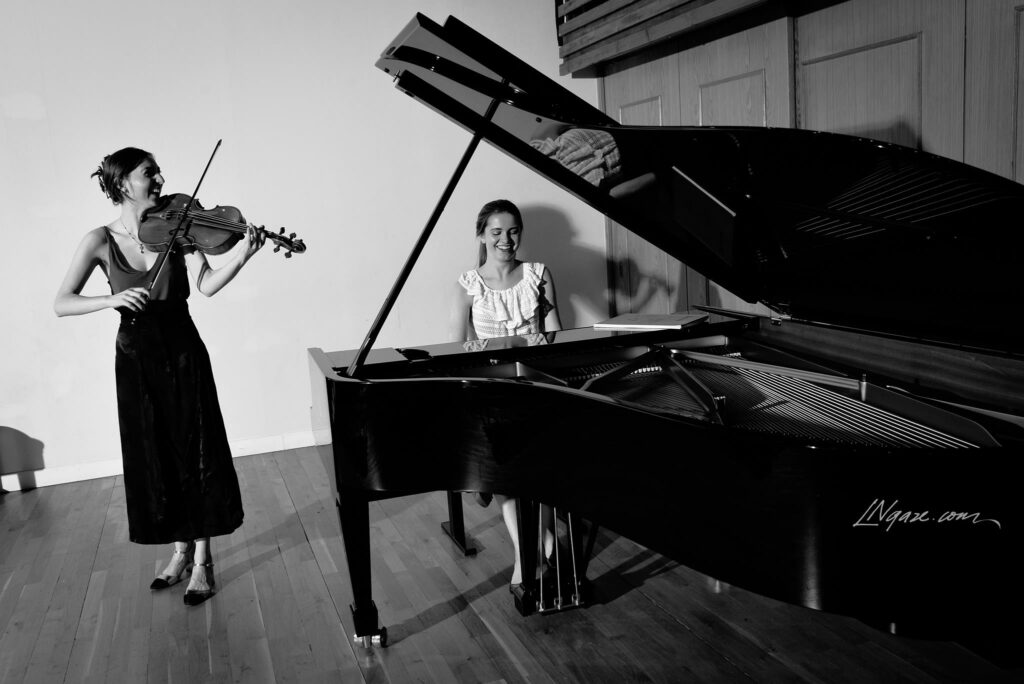 Lorena Cantó Woltèche, viola
Grytė Navardauskaitė, piano
Duo Mirage is a viola and piano duo. Our vision is to create performances that challenge the expectations of the conventional western classical concert setting, in order for people to experience music in a deeper and more memorable way. We like to create themed programmes, collaborating with emerging artists and support current composers.
Lorena Cantó Woltèche, viola
Yvain Calvo Caballero, piano
Our motto is "we tell stories through music". The performance identity of our viola and piano duo lies in the classical and romantic repertoire. Out of our passion and love for vocal music, we also like to include songs in our programmes. When we work, we search for depth and meaning beyond words. 
During the pandemic, we have all kept inventive and creative in order to find ways to carry on doing what we love most.
Here are three things I have achieved online:
With duo Fabulae, we played in the first live-streamed concert of the Sands Films Music Room, as a result of a collaboration with the Sands Films Studios in London. This was an initiative to help keep music going during these difficult times. 
With duo Mirage, we have created and edited our own music clips as a way of sharing mini-concerts.
With the Jubilee String Quartet, we have played live streamed concerts as well as launched our first interactive online course on Fundamentals of String Quartet Playing.